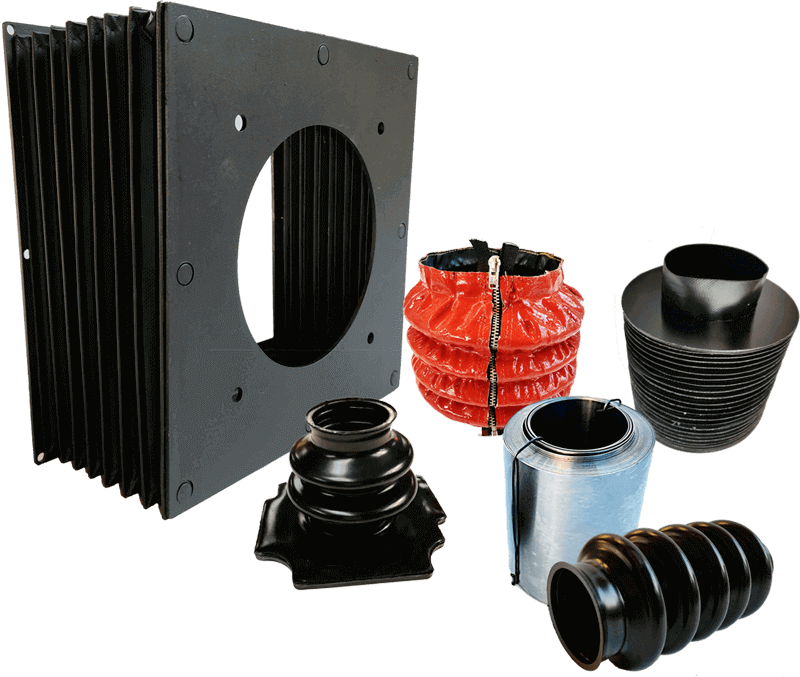 Specialists in
PROTECTION BELLOWS
We help you to protect your machines
OUR SPECIALTY ARE THE BELLOWS AND THE MACHINERY PROTECTIONS
PROTECTION BELLOWS
We are here to help you with the protection of your machines, prioritizing your needs and making them ours.
We design, manufacture and supply products for machinery manufacturers, industrial suppliers and other sectors such as robotics, photovoltaic energy, wind energy, the railway sector, among others.
We put at your disposal a
personalized customer
service
We answer all your questions and doubts. Talk to us
WHAT IS

AN INDUSTRIAL BELLOWS?

A bellows is a cover that protects the moving or static elements of a machine against external aggressions or also for the protection of the operator.

We can divide them between the bellows that protect cylindrical parts of the machines such as: chrome or fluted bars, cylinder rods and spindles, both hydraulic and pneumatic, for the protection of actuators or solar trackers, for the union of pipes, cardan joints , robot arms, etc., and the bellows for linear protections: guides, benches, racks, robot tracks, components, motors, cabins, or sets of several axes, etc.

Depending on the shape of the piece to be protected, the bellows can be cylindrical, conical or cone-cylindrical, pyramidal, square, rectangular, U-shaped, L-shaped, roof-shaped, etc.

Bellows are manufactured in several materials depending on the working environment to which it is exposed: water, chips, dust, grease, sparks, radiant heat, coolant, acids, abrasives, etc.

A bellows also allows us to keep the grease in place, so that it can fulfill its function.
TYPES

OF INDUSTRIAL BELLOWS
CYLINDRICAL
Although these manufacturing systems also support rectangular shapes.
Moulded, also called rubber bellows (manufactured by rotational dip molding with standard modular tooling)
Sewn or thermoglued+sewn : Made by sewn washers of technical fabrics: polyester coated with PVC, polyester or aramid coated with polyurethane, aluminized, Teflon, etc.
Formed or specific: by modeling the technical canvas on a standard mold or tooling: black silicone, aluminized, silicone-coated fiberglass, viton, nitrile, leather, etc.
Sleeves and compensators made of technical fabrics and with metal fixations. For vibration and various fluids, hot air, steam, smoke extraction, etc.
FOLDED, STRAIGHT or accordion type
Manufactured with technical fabrics in several forms:
Curtain bellows
Rectangular bellows
Table or lifting platform bellows
Square bellows
U-shaped bellows with or without return
L-shaped bellows
Roof-shaped bellows
Bellows with stainless-steel sheets
ROLL-UP COVERS
As an alternative to bellows when the available space is too small, usually for the protection of lifting tables, guided rails, lathes, racks, etc. They can be manufactured with or without housing.
TELESCOPIC SPRINGS
To protect shafts or threaded and ball spindles. In blue (hardened high-alloy steel) or in stainless steel
ANODIZED ALUMINUM APRON COVERS
Hollow or solid, with riveted or screwed joints (recessed or non-recessed screws).
WHAT KIND OF MACHINES

CAN BE PROTECTED BY AN INDUSTRIAL BELLOWS?

CNC machines, grinding machines, milling machines, machining centers, lathes, tables for cutting by laser or water jet, tracks or robot arms, polishing machines, edgers, bevellers, folding machines, presses, etc.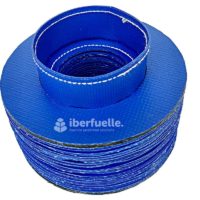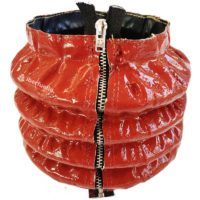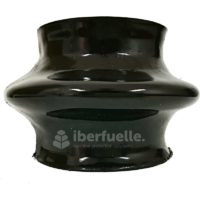 SOLICITUD DE PRECIOS, PEDIDOS, ENTREGA